Future Android Version May Hide Calls to Sensitive Numbers to Protect Victims of Domestic Violence
Future Android Version May Hide Calls to Sensitive Numbers to Protect Victims of Domestic Violence
It's not something many of us want to think about, but domestic abuse and violence are huge problems throughout the world. I don't want to wage into the gender politics of domestic abuse and violence, so all I want to say is that it is wrong no matter who is affected. For victims, they may often have no one to turn to for help or advice. Countries throughout the world operate free, 24/7 domestic violence hotlines for victims to call, but calling these numbers can pose a risk to victims if their abuser catches wind of it. Several countries such as Spain have implemented laws that block calls to domestic violence hotlines from showing up in phone bills, but there's still the issue of the phone's call log. According to several commits in the Android Open Source Project (AOSP), a future version of Android may begin to hide calls to sensitive numbers such as domestic violence hotlines in order to protect victims of domestic abuse.
The changes were submitted by engineers from smartphone maker BQ, a company that primarily sells smartphones in the European Union. The commit patches the Telecommunications service in Android to check against an XML file that contains a list of sensitive numbers corresponding to a particular country (as marked by the Mobile Country Code or MCC).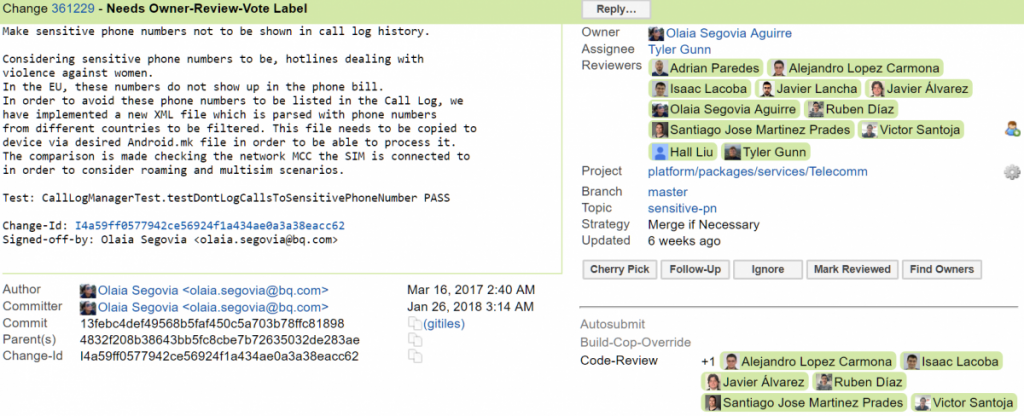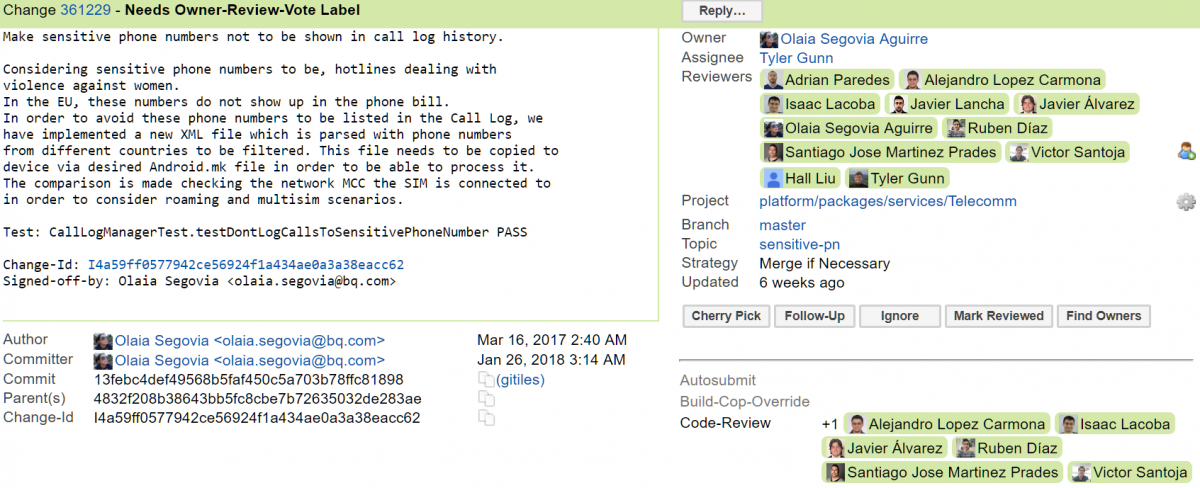 According to a separate commit made to the emulator for testing, the domestic violence hotlines from countries including Great Britain, Spain, Germany, Portugal, France, Italy, and Austria would be hidden from the call log.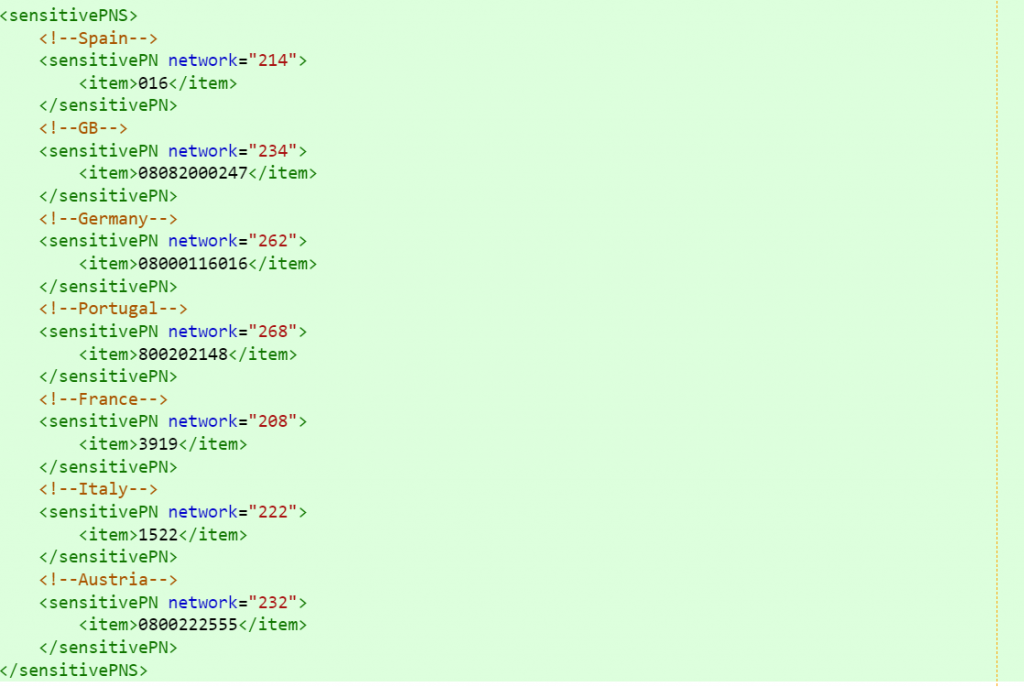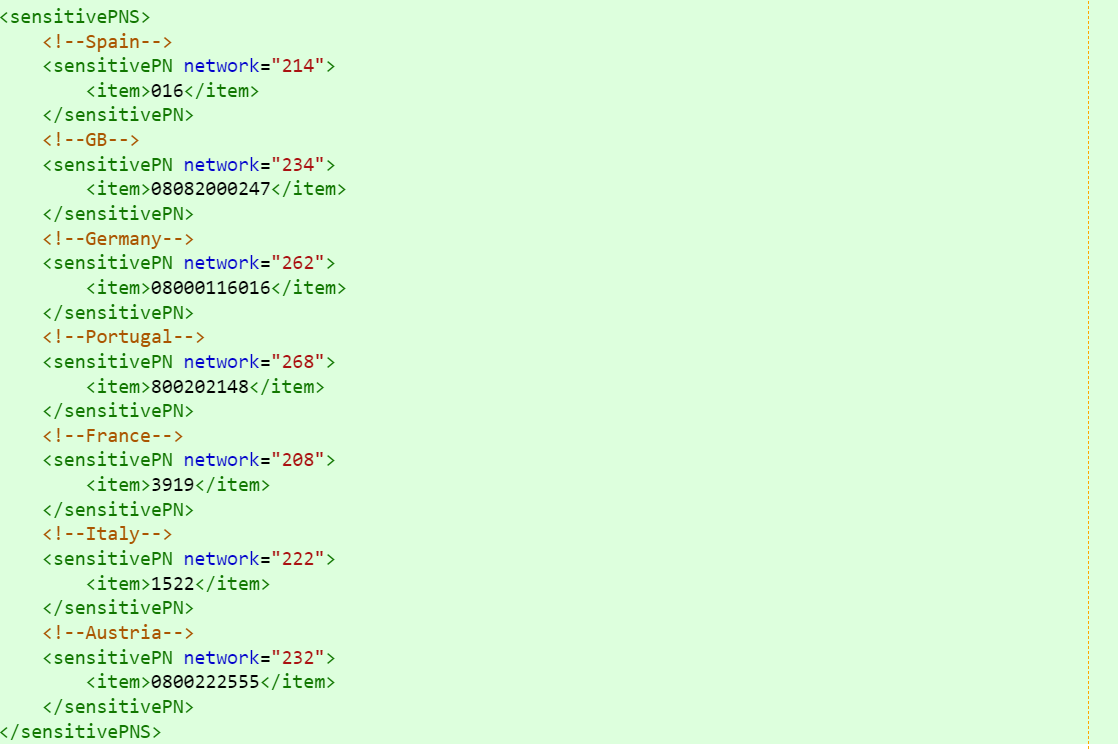 Of special note, we should mention that BQ's patches have been committed by LineageOS. They have even expanded on the list to include sensitive numbers from many more countries. Although it's a valiant effort on their part, it looks like BQ's patches may not be the set of patches that Google will commit to AOSP. Instead, another set of patches from Sony engineers may be the direction that Google will take on this matter.


The big difference between BQ's and Sony's patches is that Sony's uses a series of overlays for each MCC to define what numbers to hide from the call log, rather than one giant XML file for every number. If this patch is committed to AOSP instead, it would mean that LineageOS would need to refactor their code here.
Regardless of which patch Google takes, it's clear that something is being done on this front. We can't say how many victims of domestic abuse such a change would protect, but if it helps even one victim it's surely something to applaud. Although either patch has yet to be committed, we have no doubts that such a feature wouldn't eventually be added to Android in some way or form. There's no indication of which numbers would eventually be added to this list, however, but hopefully the list is comprehensive enough to cover residents of every country where Android is available.