Hands-on with RhinoShield's CrashGuard Bumper and SolidSuit Modular Case

Hands-on with RhinoShield's CrashGuard Bumper and SolidSuit Modular Case
RhinoShield has been consistently offering some of the best cases available for major flagship phones for a long time now. Recently they've introduced their SolidSuit cases which offer full protection as well as the option for add-on lenses. This is a great feature for anyone who is into mobile photography. We got our hands on some of these lenses to check them out.
SolidSuit Case with Modular Lenses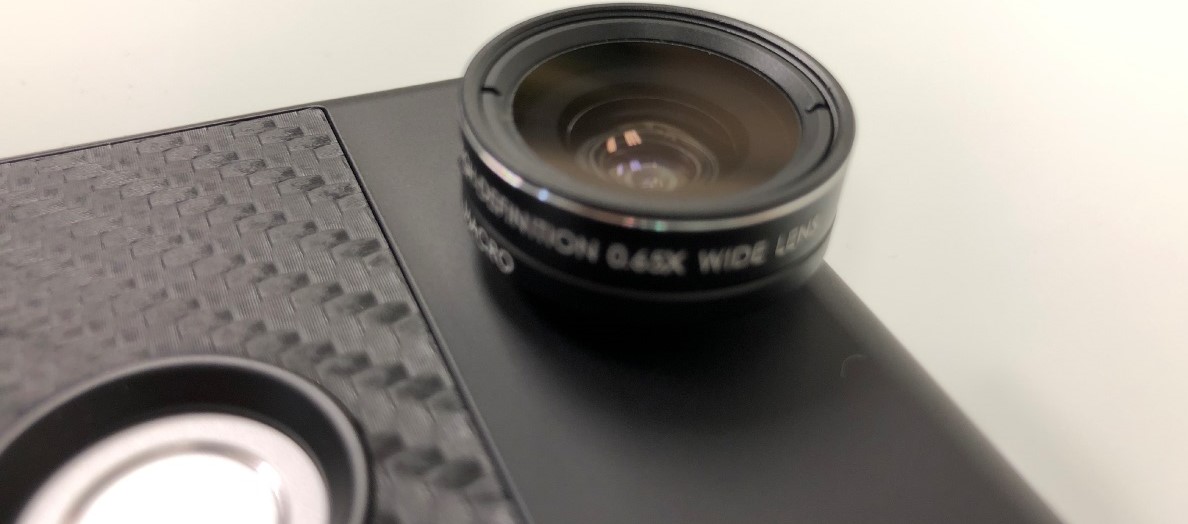 RhinoShield offers four different types of lenses that are compatible for the SolidSuit case: 0.6X HD Wide Angle, Super Wide, Wide + Macro and Fisheye. Each lens comes with a lens cap that helps prevent dust and scratches when it's not being used, plus a little carrying pouch. With most smartphone lens kits you'll get at least some interference from the edges of the lens which end up blocking out the corners of your photos. You wont find that on the RhinoShield lenses, as they're plenty big enough for your Pixel.
The case itself is made of a honeycomb structure that is designed to absorb the impact of a drop from up to 11 feet. The Premium Black finish gives a touch of class to your phone along with options for Carbon Fiber and Classic Black finishes. You'll have even more options for customization for the different colored button covers. Pop off your power button cover and replace it with one of the colored alternatives that are included with each case.
CrashGuard Bumper

You might be looking for something a little simpler. If so, the CrashGaurd bumper is a great choice. At only 14 grams this bumper has a minimal profile, making sure you can can still show off your phone without it being too clunky. With the same ShockSpread material as the SolidSuit case, you'll have up to 11ft of drop protection for your Pixel.
The CrashGaurd bumper has a snug fit and wont get loose over time like some of the cheaper bumpers out there. The raised lip design will protect the screen from scratches if you lay the phone face down on a surface.
You can also get screen protectors to go along with your case. There are options for Tempered Glass protectors as well as Impact Protection Screen Protectors. The Impact Protector is made of specially designed shock-damping material and is able to absorb up to five times the impact on Gorilla Glass 3, while being as thin as three sheets of paper.
It's worth mentioning that RhinoShield cases are BPA free which means you don't have to worry about reproductive and developmental toxicity.