PNB Rewardz
This app is compatible with some of your devices.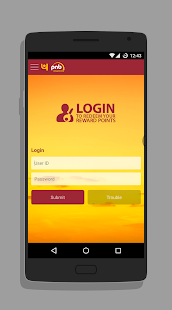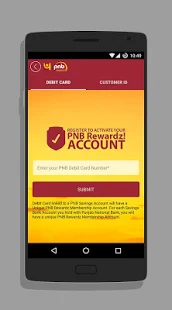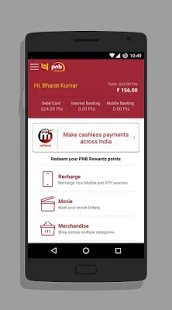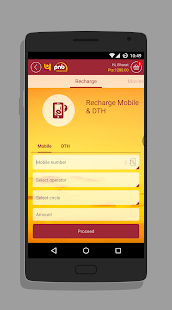 PNB Rewardz is Punjab National Bank's Debit Card loyalty program.
As a Punjab National Bank Debit Card holder, you have been accumulating Reward Points for every payment made with your Debit Card. A simple registration process is all that is required to enjoy shopping with these Reward Points.
Through this new PNB Rewardz app, you can conveniently register and manage your PNB Rewardz account.
The app makes it more convenient for you to track Reward Point balance, carry out redemption on your mobile phone and learn about the nearby Max Get More partner stores.
Choose from more than 10,000 products and services to redeem your Reward Points here. Apparel, books, electronics, kitchen appliances, home décor, mobile accessories, mobile/DTH recharge, air, bus and movie tickets are just some of the exciting options that can be easily explored whenever your schedule allows you to.
Also, the app sends out frequent notifications about new product arrivals and latest deals at Max Get More partner stores.
With all the information and options at your fingertips, PNB Rewardz hopes you make great choices and redeem for the best in your list!
So don't wait! Make the best of your buck by redeeming for whatever catches your fancy. After all it's a gift of your choice!
Download the free app now. Register and activate your PNB Rewardz account, gain access to a world of rewards and be amongst the smart PNB Debit Card holders who regularly redeem thousands of Reward Points to get great products and services absolutely free or at great discounts.
Visit www.PNBRewardz.com to know more about the program.
Key features of the app
Here you can,
· Register for PNBRewardz, Punjab National Bank's Debit Card Loyalty Program
· Check your Reward Points
· Redeem your Reward Points from a vast catalogue of products & services
· Learn about Max Get More partner stores where you can earn higher number of Reward Points (Upto 5X) and redeem too
· Get instant alerts, updates and notifications about deals & discounts