How to Highlight Your Content with Category Pages
Last month, we covered one of the most essential features of your site: menus. Your menu directs visitors to your most important content, like pages, notable posts, and external links you want them to see. If you're new to WordPress.com, you may not know about another type of page you can add to a menu: a category page. Learn about this simple way to showcase posts you've grouped together.
Highlight your posts by theme or topic
Let's say you're the editor of a literary journal, publishing submissions across poetry, fiction, memoir, narrative nonfiction, journalism, and experimental prose. Or you're an expat blogger who's lived abroad for 20 years, and have written and organized posts by the countries you've lived in over the years.
Or perhaps you run a site like We Close Tonight, a music blog based in London that reviews singles from unsigned and independent artists. With all the new music the team discovers, you can imagine the mix of posts they publish. Take a peek at the site's main menu:


Aside from the link to their About page, the rest of the tabs are categories, which lead to category pages. Let's click on Interviews to see what a category page looks like.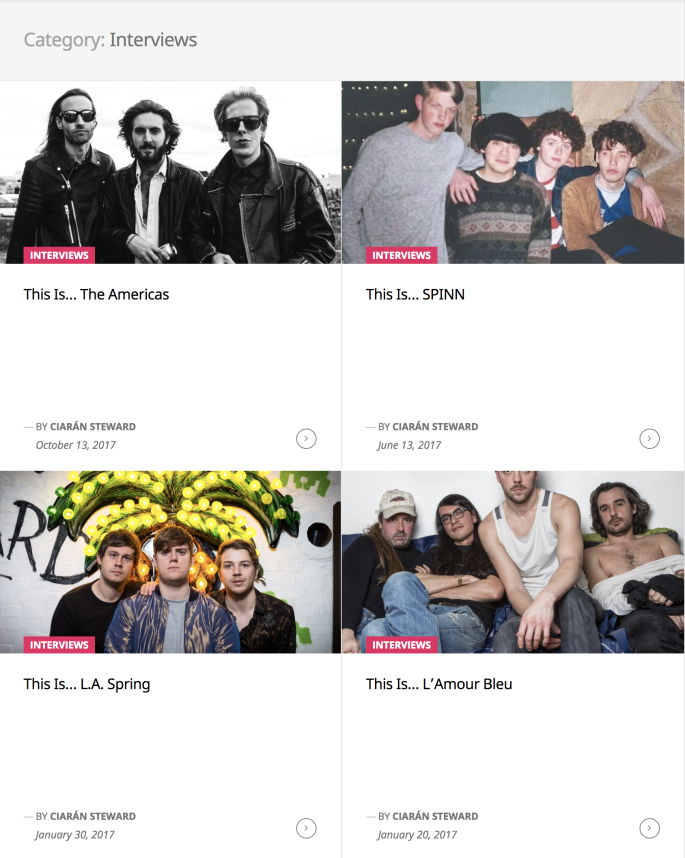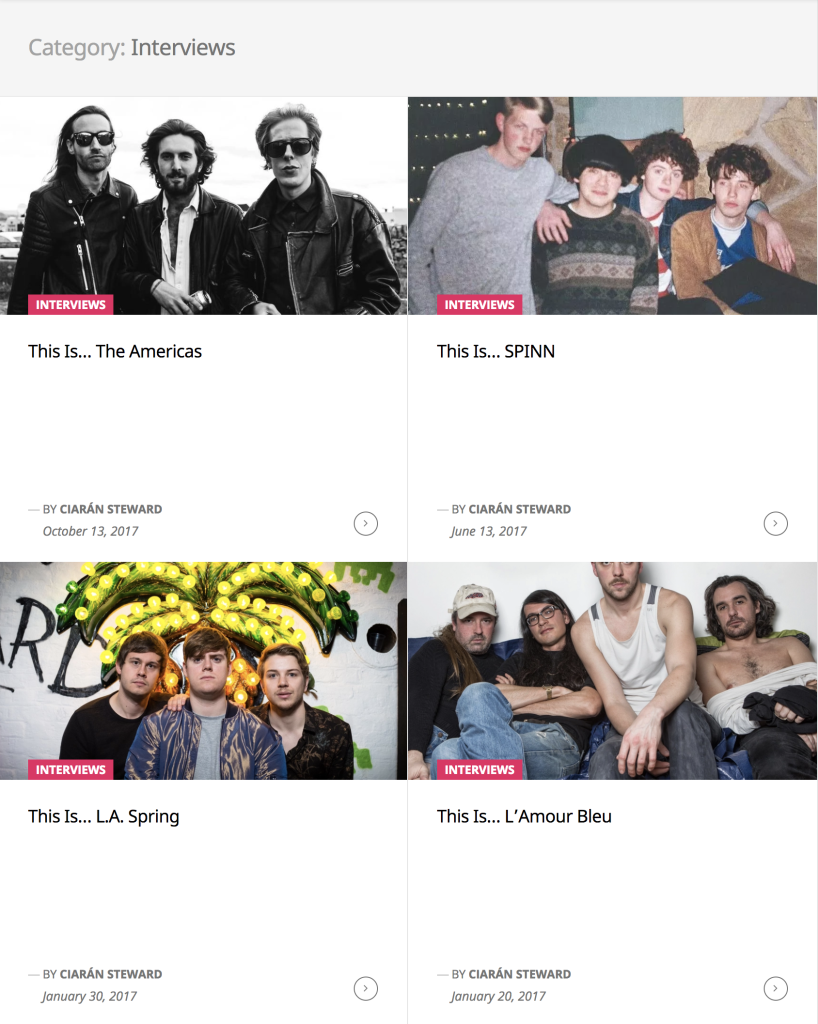 On this page, readers can explore all of the interviews on We Close Tonight in one place. It's a simple way to showcase posts in a particular grouping — no manual upkeep of lists or pages required.
---
Get started with category pages
Pro tip: You can also add or edit categories in bulk at My Sites → Settings → Writing.
Chances are, you're already adding categories (and tags) to your posts. If so, you've completed the first step toward using a category page! If not, adding them is a snap. When creating or editing a post, go to the Categories & Tags module under Post Settingson the right. Here, you can create and add new categories to your posts (like "poetry," "journalism," and "memoir" if you're the editor running the literary magazine, or "Greece," "Turkey," "Portugal," and "Egypt" if you're the long-term nomad with the expat blog).
Need more help? Read the category pages support resource.
Once you've set up categories on your site, you can add these category pages to a menu, just as you add pages, specific posts, custom links, and other items. Go to My Sites → Customize → Menus, select the menu you'd like to update (if you have more than one), and click Add Items. Select Categories, then pick the ones you'd like to display in your menu. They'll appear among your menu tabs on the left, and you can reorder the items as needed.
Bonus tip: Once you have a number of categories, display them in your sidebar or footer with a Categories Widget — another way to showcase these buckets of content. Activate it by going to My Sites → Customize → Widgets, then searching for "Categories" to find the widget and add it to your site.